"Green" is the buzzword of the twenty-first century. And the eco-friendly line of thinking and practical framework in the realm of living and industry is slowly. But surely seeping into every aspect of our modern lives. This is why, when you get to inevitable remodels and tweaks of your household. You will be offered "greener" options of the old building doctrines. If you want to introduce your living space to the world of environmental consciousness. Here are the absolute pillars of green remodelling.
Reusing and recycling
Your grand renovation project will leave you with a lot of "collateral" in terms of raw materials and parts.  The pile of junk at the end of the work should take to the junkyard. This would be akin to the most irresponsible eco-unfriendly behaviour imaginable. Because landfills are rapidly turning into mountains as it is. Instead, you can donate the materials which can be recycled for reuse by other households. In turn, you can use the pre-own materials or recycle goods for your own remodel. The material is as good as new and the price tag that comes along with it is noticeably smaller.
The same goes for more concrete items such as furniture. You cannot imagine how interesting and reliable second-hand furniture can be. If you have never brave the grand shops of retailers that deal in such goods or visit a flea market. Therefore, the first and most important pillar of green remodelling is reusing and recycling.
Insulation
Insulation is one of the most important pillars of green remodelling for a simple reason that renovating. This aspect of your household can encompass certain tweaks in other areas. For starters, changing your insulation and making it more efficient will save a lot of energy in the long run. Your household will be better equipped to retain cool or hot air and you won't be forced to use AC as often as you did before. In addition, you can kill two birds with one stone. And as your interior walls are torn down to replace. The old insulation with the layer of something efficient and eco-friendly, check your electrical grid and plumbing pipes. A reliable plumber from Sutherland Shire can reinforce the potential weak spots. And make your household safer and less prone to floods and other potential malfunctions.
The same goes for the electrical grid. Your regular electrician can stop by and see if some tweaks and reinforcements should do. Including some high-tech updates for more energy-friendly light control. This is exactly what the "encompassing" tweaks mean in terms of insulation renovation projects.
Use low-VOC (or VOC-free) paint and organic materials
Traditional paints are rich in volatile organic compounds (or VOC) which release harmful molecules into the air. While these molecules probably won't kill you, they can create chronic health problems. And add to the pile of potential ailment triggers. Since you will almost certainly use a lot of paint for your remodel, seek out low-VOC or VOC-free paint. It has actually become quite easy to find it. It will also make the living conditions in your household during the remodel (while the paint dries) much more tolerable and incredibly healthier. In addition, in order to avoid introducing toxic materials and chemicals into your household.
Opt for organic materials and solutions whenever you can. For example, when it comes to insulation, you can actually ask around for some truly inventive and novel methods of covering the interior of your walls with organic material, such as chemically treated wool, or a mixture of different naturally occurring insulants. The new solutions and options appear to spring up every day, and you just need to do a bit of research to find the best organic materials.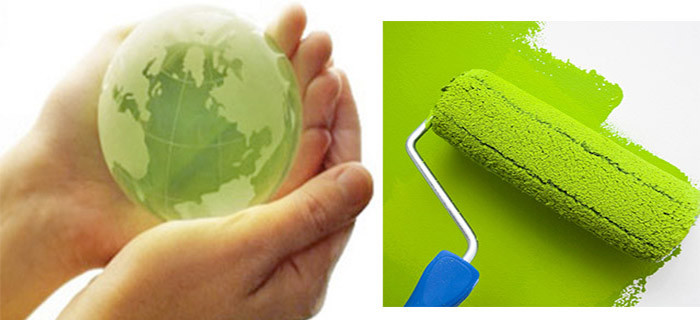 If you are concerned about pollution, see to it that your household is primed and ready to leave the minimal carbon footprint. And fulfill the desirable quota when it comes to saving energy. With these green remodelling pillars on your mind, you will be able to organise an appropriate renovation for your home or rental property that will follow all the required rules and regulations of eco-friendly living, and you will also live healthier and sleep with your conscience clear.
By Amelia Atkins